CSA ʻUmeke: Order Here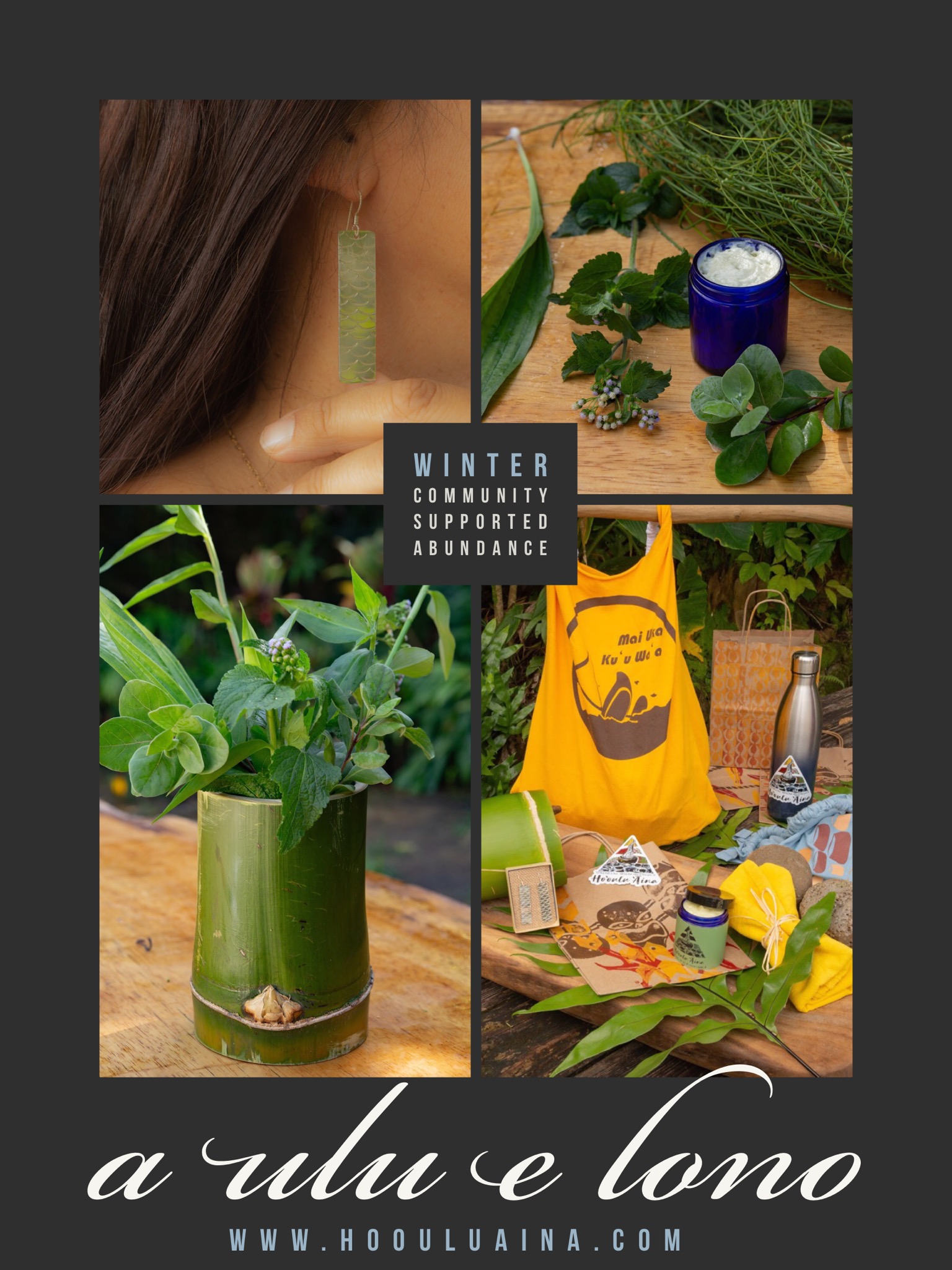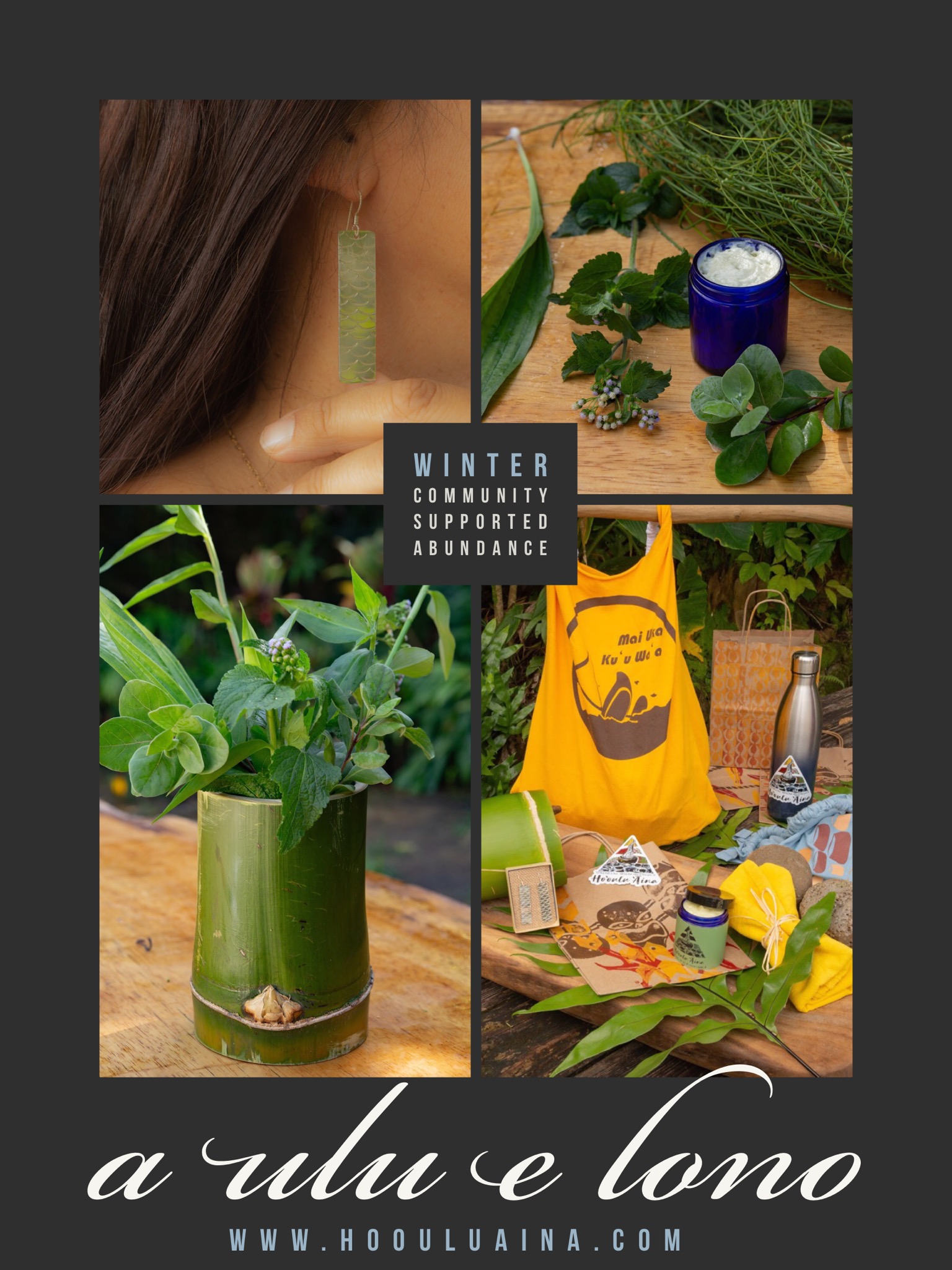 sold out
CSA ʻUmeke: Order Here
Upcycled t-shirt bag, which can be used to carry your groceries
Pair of Lono-inspired silver earrings

4oz jar of luxurious body butter

· Beautifully dyed tea towel, featuring Lono design

· Set of stamped gift bags

· ʻOhe (bamboo) vessel to hold special treasures

· Hoʻoulu ʻĀina logo sticker
Makahiki season is here!
A time for
Rejuvenation.
Fortifying existing relationships.
Forging new ones.
Strengthening connections
to ʻohana, ʻāina, community.
Sharing in the abundance of the land.
A ulu e Lono!
We invite you to invest in our CSA ʻumeke of abundance to celebrate this season of Lono. Each item has been intentionally carved, stamped, and dyed to honor Lono – our deity of renewal, regeneration, and celebration. Each ʻumeke holds:
· Upcycled t-shirt bag, which can be used to carry your groceries
· Pair of Lono-inspired silver earrings
· 4oz jar of luxurious body butter
· Beautifully dyed tea towel, featuring Lono design
· Set of stamped gift bags
· ʻOhe (bamboo) vessel to hold special treasures
· Hoʻoulu ʻĀina logo sticker
We look forward to your investment as we continue to strengthen our connections to ʻāina and community and share in the abundance of this Makahiki season.